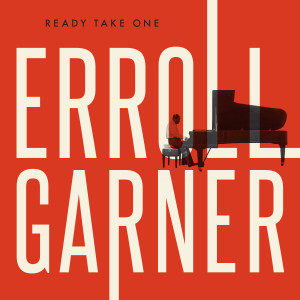 As part of the on-going exploration of the Erroll Garner Archive, all original tapes were transferred at the Magic Shop by Doug Bleek and Michael Mercurio. Ready Take One was mixed by Kabir Hermon, produced by Peter Lockhart, Steve Rosenthal, Geri Allen, and Susan Rosenberg, and mastered by Vick Anesini at Battery Studios.
Erroll Garner was one of the great American Jazz pianists of the 20th century, yet very few know his name or his music. Ready Take One is the first completely new Garner studio album in nearly 25 years.
As never before, listeners are treated to a rare peek behind the studio doors, with revealing conversation between Garner, his quartet, and longtime manager/producer Martha Glaser included between many of the songs. As pianist/producer Geri Allen writes, "a kind of fifth member of the band, Glaser would support Erroll Garner in the moment of the creative act", as evidenced by the title of the album, a direct reference to Glaser's steady refrain of, "Ready, take one".
Ready Take One features six never before released original Garner compositions, including the infectious "Wild Music" and beautiful ballad, "Back To You". Recorded during a prolific five-year period beginning in 1967, all 14 songs on Ready Take One are previously unreleased, having only recently been discovered after nearly 50 years.