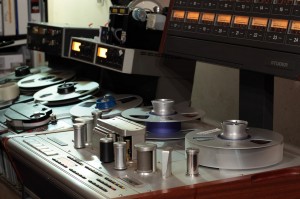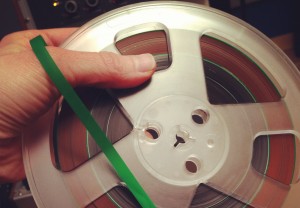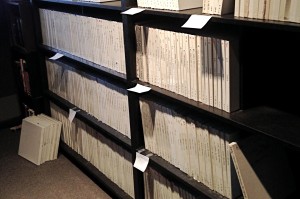 From unmarked boxes to a fully realized Archive: The archiving specialists at MARS offer full service consultation, restoration, mastering, mixing, producing, preservation and development of historic and archival audio recordings. We can also provide individualized assessment of materials and facilitate with the budgeting and production of commercial and non-commercial pathways to sharing and preserving audio archives for wide audiences. Check out our portfolio of archiving projects and the services we offer:
Assessment of Archive:
Every archive deserves personal attention. We can carefully examine your audio materials to assess what steps should be taken for preservation or repair, including, when necessary, baking tapes, replacing splices, speed correction, placing materials in acid free boxes, rehousing cassettes, etc.
Digitization of Assets:
Our engineers are dedicated to getting the best quality digital transfers at the optimum resolution. All gear is meticulously maintained and calibrated specifically to match your media. We make sure the end result is archival quality digital audio files that truly represent your original recordings.
Restoration Tools & Tricks:

Clicks, crackles, pops, hum, distortion, wow and flutter, dropouts, odd stereo imaging or missing frequency information
‐
we have dealt with them all. Our engineers are highly skilled at identifying minute aberrations or major signal problems. We have the highest quality restoration tools, and, more importantly, we know how to use them.
Mastering & Remastering:
Our collective discography (and GRAMMY Awards) speak volumes: Woody Guthrie, Alan Lomax, Erroll Garner, The Rolling Stones, analog tapes for the Newport Jazz & Folk Festival, 78 rpm records, rare Ethiopian LPs. We have transferred, restored, mastered and remastered many historically important projects.
Digital Delivery & Duplication:
After we have digitized, restored and mastered your audio recordings, we will help you prepare them for digital release, replication or delivery to a repository, so you can share your audio archive and monetize your assets in a multitude of commercial and/or non-commercial presentations.
Custom Budgeting:
Based on our initial assessment, we can estimate how long it will take to transfer and restore your audio archive and how much it will cost. We have written and received GRAMMY, ARSC and many other grants to help fund preservation. We are always sensitive to your time and budget considerations.