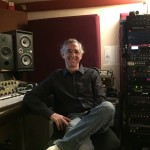 Steve Rosenthal (Owner) owned and operated The Magic Shop recording studio in NYC for 28 years. The studio was home to hundreds of recording artists like David Bowie, Foo Fighters, Sonic Youth, Ramones, Blondie, Coldplay, Arcade Fire and many more.  Steve is a four time Grammy winner having produced, mixed and restored archival projects for Woody Guthrie, Alan Lomax, Jelly Roll Morton, Harry Nilsson, Billy Joel, Sam Cooke, Frank Sinatra and The Rolling Stones. Last year he was nominated for his work on the Complete Concert by the Sea by Errol Garner. Steve has also produced and engineered new music for Lou Reed, Natalie Merchant, Suzanne Vega, Dave Van Ronk, Laura Nyro, Charles Brown and Ollabelle. For seventeen years, Steve and his wife Jennifer Gilson owned and operated The Living Room, New York's iconic singer-songwriter venue. This fall he opened MARS NYC, MagicShop Archival and Restoration Studios, to continue his preservation and archiving work.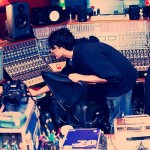 Kabir Hermon (Engineer) joined the Magic Shop in 2008. He is a versatile recording and mixing engineer and has worked with artists such as David Bowie, Billie Joe Armstrong and Norah Jones, She and Him and Blonde Redhead. He has also digitized analog audio archives including the Phil Spector collection and the Newport Jazz Festival collection.
Alex Slohm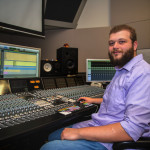 (Engineer) After graduating from Shenandoah Conservatory in 2015, Alex immediately moved to New York City to join the Magic Shop team and has continued on with MARS. He has done audio restoration and audio archival for the Alan Lomax Archive, Laurie Anderson, Lou Reed, and more.