The Next Chapter …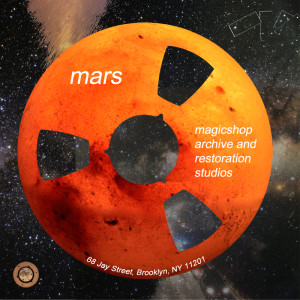 I can never replace The Magic Shop on Crosby Street, but my staff and I can honor its memory by doing quality work.
We have started to do just that.
I'm happy to announce the opening of "MARS", The Magicshop Archive and Restoration Studios, on Jay Street in Brooklyn. We will continue the legacy of The Magic Shop, by preserving, digitizing, and shepherding music and film archives from their dusty basements and storage lockers to your eyes and ears.
For the past month, Magic Shop Alumni Kabir Hermon, Alex Slohm, Ed McEntee, Gabe Wilhem, Matt Boynton, and Eric Gorman have been working on our first Archive in the new location. This includes organizing, digitizing, and cataloging analog recordings, live shows, field tapes, and sample libraries from the extraordinary career of Laurie Anderson.
Laurie Anderson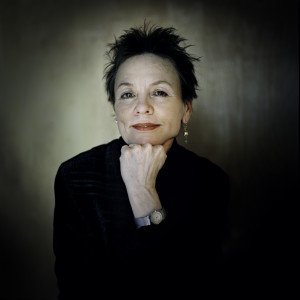 Working with Laurie, her technical director Jason Stern, and the team at The Massachusetts Museum of Contemporary Art in North Adams, Massachusetts, we are creating a searchable and playable Archive from which new shows will be curated annually. MASS MoCA is one of the largest centers for contemporary visual art and performing arts in the United States. Within their expanded gallery space, Laurie is planning to mine her archive for interactive audio installations.
Please contact me at mars@magicshopny.com whenever we can be of help.
All the best,
Steve Rosenthal